Characters from Premium Product Licenses on Home Items
We distribute quality home items that enable kids all over the Middle East to walk out of
their homes and into school with flair – but that is not all we do! We are also a licensed home products distributor – ensuring that all children can revel in their favorite goodies even at home! We partner with leading companies like Disney and Marvel that are well-loved by children – bringing the highest standard of home products to your home décor store in the region. From tableware, towels, bedsheets and more, we supply you with an extensive range of the most popular, kid-friendly home items that are bound to leave all your customers content.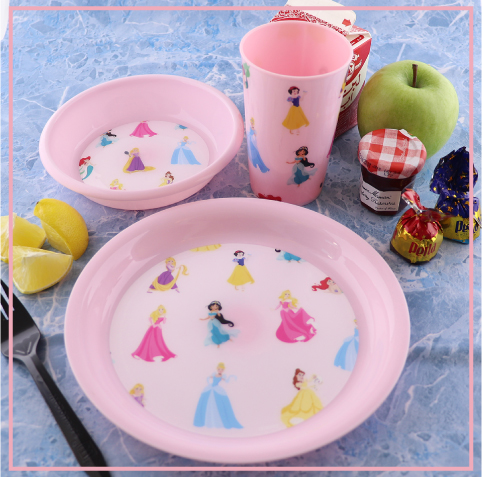 TABLE WARE AND KITCHENWARE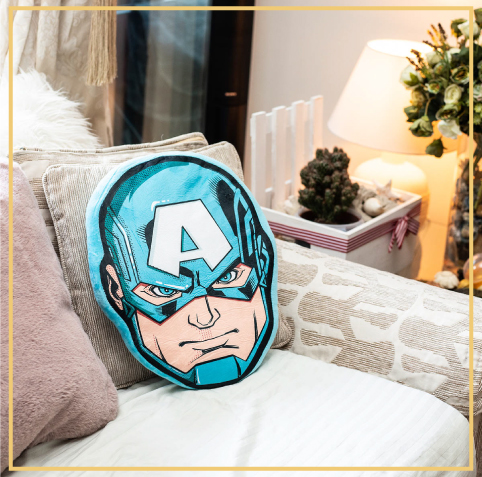 Kids don't wish to be separated from their dearest cartoon friends or heroic saviors- even in the shower! Trucare's sizeable collection of five-star quality, soft, kid-safe and comfortable towels and ponchos makes our bath products range well-loved in the Middle Eastern market. Manufactured by the finest kids' brands in the world, selling our bath time products will set you a-head-and-shoulders above your competition! Exhibit these classic home items in your store, so that your kid customers can use our iconic products to feel like their very own Aquaman whenever it's bath time!
Comfortable, cute, and 100% cuddle approved- Trucare's vast assortment of children's bedding and blankets is unlike any other. Not only is our range of blankets soft, breathable, and crafted of pure cotton, but these highly demanded home products are also imprinted with mascots of world-famous brands! Parents looking to brighten up their children's beds will gravitate towards these vibrant, plush, and premium quality bedding items, and we guarantee that they'll also look amazing on your store windows!
TABLE WARE AND KITCHENWARE
Bath and then bedtime- but first, dinner! Trucare's home items collection stretches beyond just bed and bath; we also supply durable, high quality and stylish utensils, mugs and tableware to keep little ones happy at home! Our ceramic 3 piece tableware sets and mugs, (complete with bright, multi-colored graphic designs) are the perfect thing to bring to the table- quite literally! Even the picky eaters and fussy kids adore our visually appealing tableware line, which gives you all the more reason to fill up your shelves with these licensed, top quality products.
Trucare's selection of first-rate children's pillows and cushions have unique, striking designs and colors that make them stand out in any store aisle. Manufactured by the world's primary kids' brands, Trucare's pillow range excels in both quality and design. Stain-resistant, long-lasting, and made up of fine fiber, these pillows are the perfect addition to any child's bed set. Our cushions and pillows are some of our best-reviewed and most sought-after home products in the region, owing to their distinctive prints and kid-safe material. These products also come with all sorts of iconic figures embellished on their covers- be it superhero fans, princess fanatics or cartoon connoisseurs, we have a pillow to offer to each group!
Get in touch to discuss your employee wellbeing needs today. Please give us a call, drop us an email or fill out the contact form and we'll get back to you.
LARGEST LICENSE PORTFOLIO IN THE INDUSTRY
Across all Product Categories